Southeastern College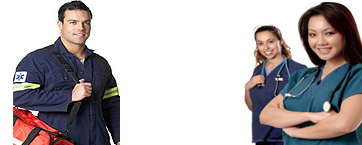 Diploma in Professional Clinical Massage Therapy/Terapia de Masaje Clinico Profesional (Bilingual offering)

The Professional Clinical Massage Therapy program provides instruction in therapeutic massage with advanced training in the treatment of soft tissue ailments, postural distortions, and degenerative process of the body. The program prepares students for employment in medical based facilities such as physician's offices, and rehabilitation centers, while also training students in the arts associated with a spa setting. Students receive training in massage law, basic massage theory techniques, allied modalities, and neuromuscular clinical massage theory techniques. The program includes 90 hours of practical clinical experience. Upon successful completion of this program, the student will receive a Diploma in Professional Clinical Massage Therapy.
Locations offering this program:
West Palm Beach
2081 Vista Parkway
West Palm Beach, FL 33411


Questions? Fill out the form below to get answers.
For information on graduation rates, student debt levels, and other disclosures, visit http://www.sec.edu/consumer-information/