Southeastern College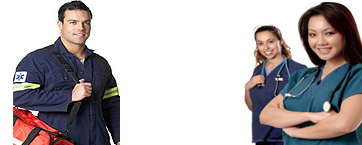 Diploma in Electronic Medical Billing and Coding Specialist

Individuals trained in utilizing electronic healthcare records have the opportunity to improve the quality and convenience of patient care, increase patient participation in their own care, improve the accuracy of coding, diagnoses, and insurance processing, and increase the efficiency and cost savings of the medical practice.
This program is intended to train those who wish to gain employment in medical billing and health information management utilizing electronic health systems. Employment opportunities may be in either the public or private sector, including positions in the offices of private physicians, hospitals, and medical centers. Students will develop a thorough knowledge of medical terminology, health records management, insurance procedures and billing software, medical coding, as well as skills in business communications and office administration that are vital for success in this growing field. Graduates will have the opportunity to participate as an important member of the healthcare team.
Locations offering this program:
Miami Lakes Area
17395 N W 59th Ave
Miami Lakes, FL 33015

West Palm Beach
2081 Vista Parkway
West Palm Beach, FL 33411


Questions? Fill out the form below to get answers.
For information on graduation rates, student debt levels, and other disclosures, visit http://www.sec.edu/consumer-information/