Southeastern College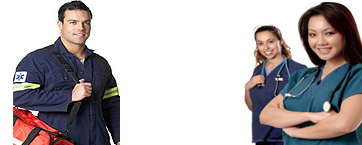 Associate of Science in Nursing

The Nursing program will prepare students who currently have training and experience in the practical nursing field for an entry level position as a Nurse. Candidates with a valid and current Florida Practical Nursing license may apply for possible transfer credits. Students will be exposed to nursing encompassing legal and ethical decision-making in the promotion of health in the community. Students will demonstrate the use of the nursing processes to meet multiple health needs for adults and children in a variety of health care settings, communicate therapeutically with families, groups, and individuals, synthesize and communicate relevant data effectively and concisely, and utilize management skills and concepts to plan and coordinate patient care. Students will assume the role of the associate degree nurse as a member of the health care team and will integrate theoretical content of general education classes with nursing theory and practice. A degree will be awarded upon successful completion and graduates will be eligible to have their names submitted to the Florida Board of Nursing to sit for the NCLEX-RN licensure examination.
Locations offering this program:
Miami Lakes Area
17395 N W 59th Ave
Miami Lakes, FL 33015


Questions? Fill out the form below to get answers.
For information on graduation rates, student debt levels, and other disclosures, visit http://www.sec.edu/consumer-information/